Contact
About
G3 Systems delivers a wide range of facilities services and solutions as part of IAP Worldwide Services. We have the capability to design, deliver, operate and maintain equipment and facilities on a global basis based upon our understanding and experience of the demands of operating in remote locations and harsh environments.
Capabilities
Our Core Capabilities Include:
Equipment and systems
Critical infrastructure
Facilities and infrastructure
Operations and maintenance
Field service support
Logistic support and procurement
Design and build
Programme & project management



Corporate Offices
G3 Systems – UK
Brunel Building
11 Mereside, Navigator Park,
Osprey Quay
Portland
Dorset, DT5 1PY, UK
+44 (0) 1305 825 300
G3 Systems – US
7315 North Atlantic Avenue
Cape Canaveral,
Florida
32920, USA
+1 321 784 7289
IAP Worldwide Services, Inc.
7315 North Atlantic Avenue
Cape Canaveral,
Florida
32920, USA
For media inquiries, please use the contact information below.
+1 703 253 2789
IAP Worldwide Services, Inc.
44 Canal Center Plaza, 6th Floor
Alexandria,
Virginia
22314, USA
How to Find Us
Driving Directions to G3 Systems (From the East or West)
Take the A35 to Dorchester (taking the A37 if from the North) and then head south on the A354. Follow the signs to Weymouth and then once in Weymouth follow the signs for Portland and on to the Island remaining on the A354.
Having crossed the spit onto Portland at Chesil Beach take the first exit at the second mini roundabout into Navigator Park, then first left onto Mereside. G3 Systems Brunel Building is the second building on your left. Car Park is at the front of the offices.
A map of G3's location can be found here.
Certifications and Standards
ISO 9001
G3 Systems is ISO 9001 Certified. This means that we adhere to the highest standard of Quality Management Systems in order to ensure our products and services exceed customer expectations
---
ISO 14001
We are also ISO 14001 Certified. ISO 14001 sets out a set of standard guidelines for ensuring G3 Systems has a positive impact on the environment by reducing waste and energy use.
---
Investors in People

Investors in People is a standard for excellence in managing human resources. G3 Systems is committed to being "a great place to work".
---
NPORS Accredited Training Provider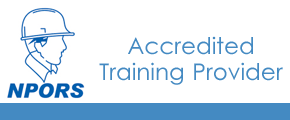 G3 Systems is a National Plant Operators Accredited Training Provider, and follows the standards set out for NPORS in order to train Plant Operators and employees.
---
ISO 45001
ISO 45001 sets out a series of guidelines for adhering to Occupational health and Safety, and involves minimising risk to employees, and ensuring standards are met for workplace safety.
G3 Systems would welcome your enquiry, whether it is in relation to finding out more about what we do or if you want to work with us as a supplier or partner. To get in touch, use the contact form below.
Contact Form: Customer, Supplier or Applicant